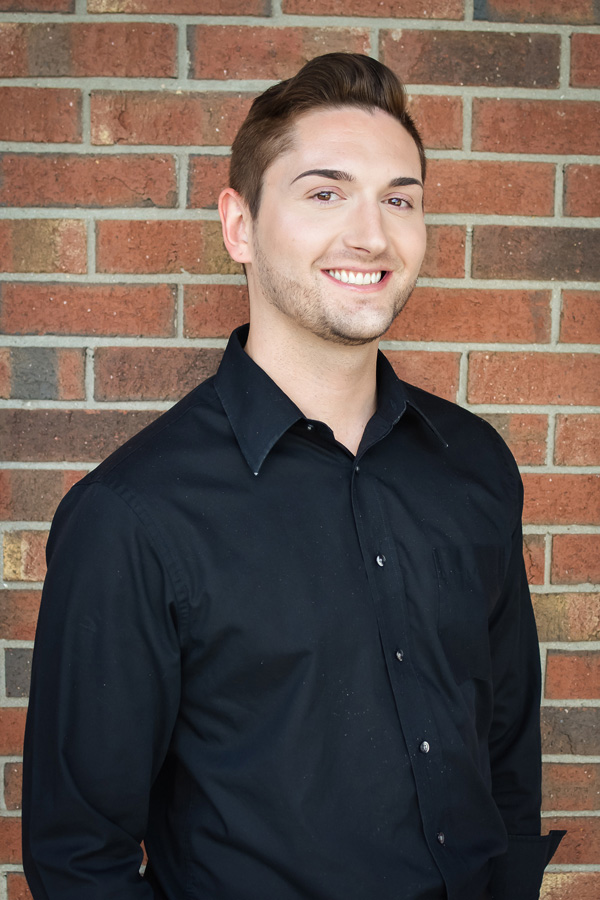 Nick C.
level 1 stylist / makeup artist
Joined the TM family in 2017
Favorite Quote:
"Beauty fades, class is forever." – Cynthia Bailey
Education + Experience:
Paul Mitchell the School Indianapolis for cosmetology
Bachelor's degree, Liberal Arts, Indiana University
Specialties:
Special occasion and bridal makeup
Balayage
Fades
Blowouts
Go-to Products:
Jane Iredale PurePressed Base Mineral Foundation
Jane Iredale brow pencils and brow gel
Davines Volumizing Mousse
Davines Blowdry Primer
Schedule:
Tuesday 12:45pm-9pm
Wednesday 12:45pm-9pm
Thursday 12:45pm-9pm
Friday 9am-6pm
Saturday 8am-3pm
A little about Nick C.:
Nick is a gentle, creative spirit who has gravitated toward makeup since he was a child. He is fascinated with how transformative makeup can be and the effect it has on an individual's self-image. He feels that every face is beautiful without makeup, but feels personally rewarded when his skill allows a client to see themselves through a different lens.
Outside of makeup Nick enjoys traveling to other cities. He has recently graduated from cosmetology school and is excited to broaden his skillset and grow as a stylist.