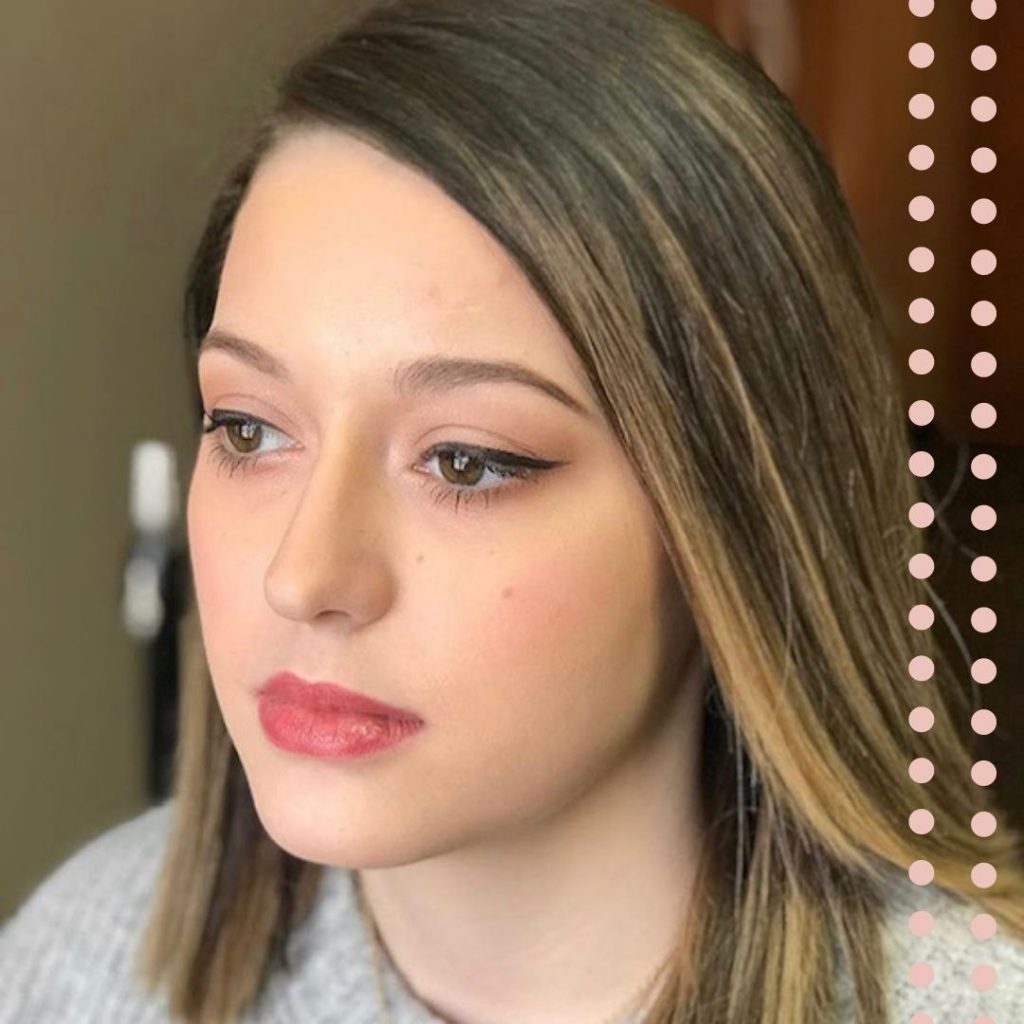 This spring we introduced 3 new shades (Forget Me Not a raspberry red, Muse a nude pink and Sweetheart a warm pink) of our popular sheer shine lipstick. All of them are beautiful rosy tones that are right in trend for this spring and summer. We love these lipsticks because they have a sheer pigment, wear like a lipstick but have the shine and reflection of a gloss. They are super comfortable to wear (great for those that aren't big lipstick wearers) and also extremely healthy for your lips! Not only are these packed full of vitamin C and E, they're also infused with lip-loving oils and butters which keep lips lush and moisturized. Our sheer shine lipsticks are a must have for a quick and refreshing pop of color!
We've finally added eyeshadows to our retail selection!!! Choose from 9 of our new beautiful eyeshadow shades to create your own customized palette. A quick easy eyeshadow technique I like to teach clients is with 3 different colors (a light, a medium, and a dark), and these shades can be tailored to your personal taste or complimentary to your eye color. The goal of this light, medium, and dark shadow technique is to contour the eye and make the eye appear larger or smaller. Subtly highlighting and contouring the eye will also draw attention toward the center focal point of your face. Vitamins C and E are in each of the available shades to condition and protect your eyelid. The palette is compact and perfect for on the go!
No eyeshadow look is complete if you don't start with the right primer! Applying eyeshadow primer before shadow will help smooth out fine lines, prevent creasing, and extend wear throughout the day. The eye area is prone to creasing because the skin around our eye is constantly moving around as we blink and look around, but this creasing can absolutely be prevented by using primer. Your shadow will also look more pigmented and blend out much easier on top of a primer. To apply, simply tap with your ring finger all over your eyelid space and let dry. Just like the shadow itself, the shadow base has vitamins C and E to provide even further protection for your delicate eyelid skin. Start with our new and improved shadow base and your eyeshadow will be locked in place all day!
You can try out any of these new shades during your next visit or if you would like a more detailed lesson you can schedule with me (Nick) on Saturdays from 9a-2p. If you have any questions or tricks you'd like to share, leave us a comment below.