If you didn't know by now, we are really proud of our decade-long relationship with the Indianapolis Colts Cheerleaders. We love helping the squad keep their hair healthy and shiny through a season of hair flips, and their skin radiant despite hours of sweaty gymnastics. (If you thought cheerleading wasn't an endurance sport, think again.)  The amazing opportunity we have to work closely with the Colts organization is something we all cherish at Tyler Mason.
We're also really grateful for all of the career experiences we have because of our affiliation. We're at every home game for hair and makeup prep, photo shoots here and abroad, and yeah – we even did the Super Bowl once. (Fingers crossed for another trip there!)
Another thing we get to do? Help choose the squad. One of us gets to sit on the judge's panel at Prelims and the Audition Final Showcase every year, and after 10+ years, we know a thing or two about what makes a cheerleader stand out – in a good way.
Colts Cheer auditions are right around the corner, and we're big into sharing. We asked our stylists, and even some cheer alum, to share their favorite audition tips with YOU! We hope they help, and that some may even make you smile. 🙂
-"Wash your hair the morning of game day! You'll be sweating a lot and you don't want that piled on an oily scalp."
-"If you're planning on a spray tan, do your research! You don't want to look orange for auditions and you want the tone of your face to match the rest of your body."
-"Less is more with makeup. Remember you'll be really active during auditions, and you want to wear makeup that's comfortable for you. Avoid glittery eyeshadow and really heavy eyeliner. I always recommend natural colors versus anything too crazy."
-"Make sure you gently brush out your curls and don't leave them in ringlets and conditioning treatments are very important.  Remember that you don't have to wear extensions to be a cheerleader, with the right cut your hair can look beautiful, healthy and full."
-"This tip is a two for one. First, make sure you use products in your hair so your style withstands a day of tryouts. Giving it a little extra grip keeps curls in place longer. But….
-don't fall for the 'Super Strong Like Cement' drugstore hairspray. Lego hair is never okay. Instead, choose a quality product that is actually designed to produce results. One of my favorites for game day hair is Davines Volume Boosting Mousse."
-"Be confident. If you made it here, you're already doing a great job. And don't forget to smile. This is fun! :)"
-"Do your research on the cheerleading program and Colts organization. Auditions are comprised of a lot more than dance, and you'll be expected to know your stuff. Ask as many questions as possible, and reach out to current and past cheerleaders for advice."
-"Be wary of putting on too much highlighter or it might make you look really sweaty on stage!"
-"Practice, practice, practice dance technique and fitness leading up to auditions. Build up your stamina so you don't get fatigued and make a silly error when it matters."
-"ALWAYS wear lipstick."
And to that point…
-"Make sure you only wear matte lipstick, or at least something that will dry. Your hair will stick to anything wet like a gloss."
Armed with that knowledge, plus everything YOU'VE worked so hard for, we think you're gonna knock these auditions out of the park. We wish you good luck, and most importantly – we hope you have fun!
(And if you find yourself wanting a little more advice, we can do that too.)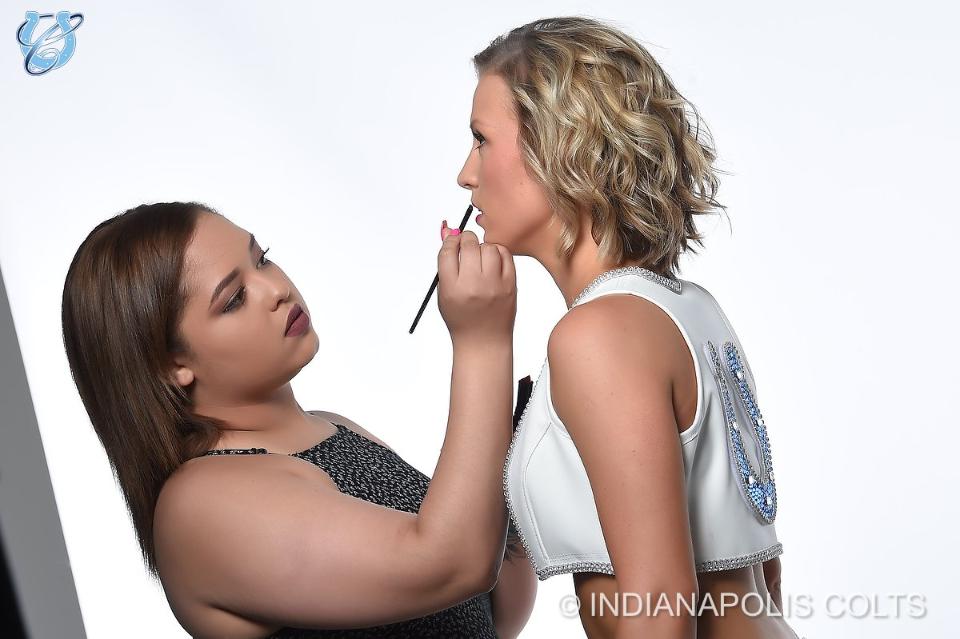 ---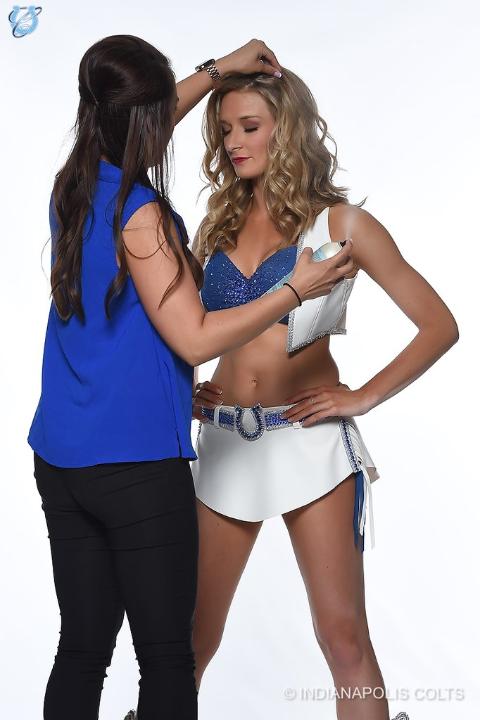 ---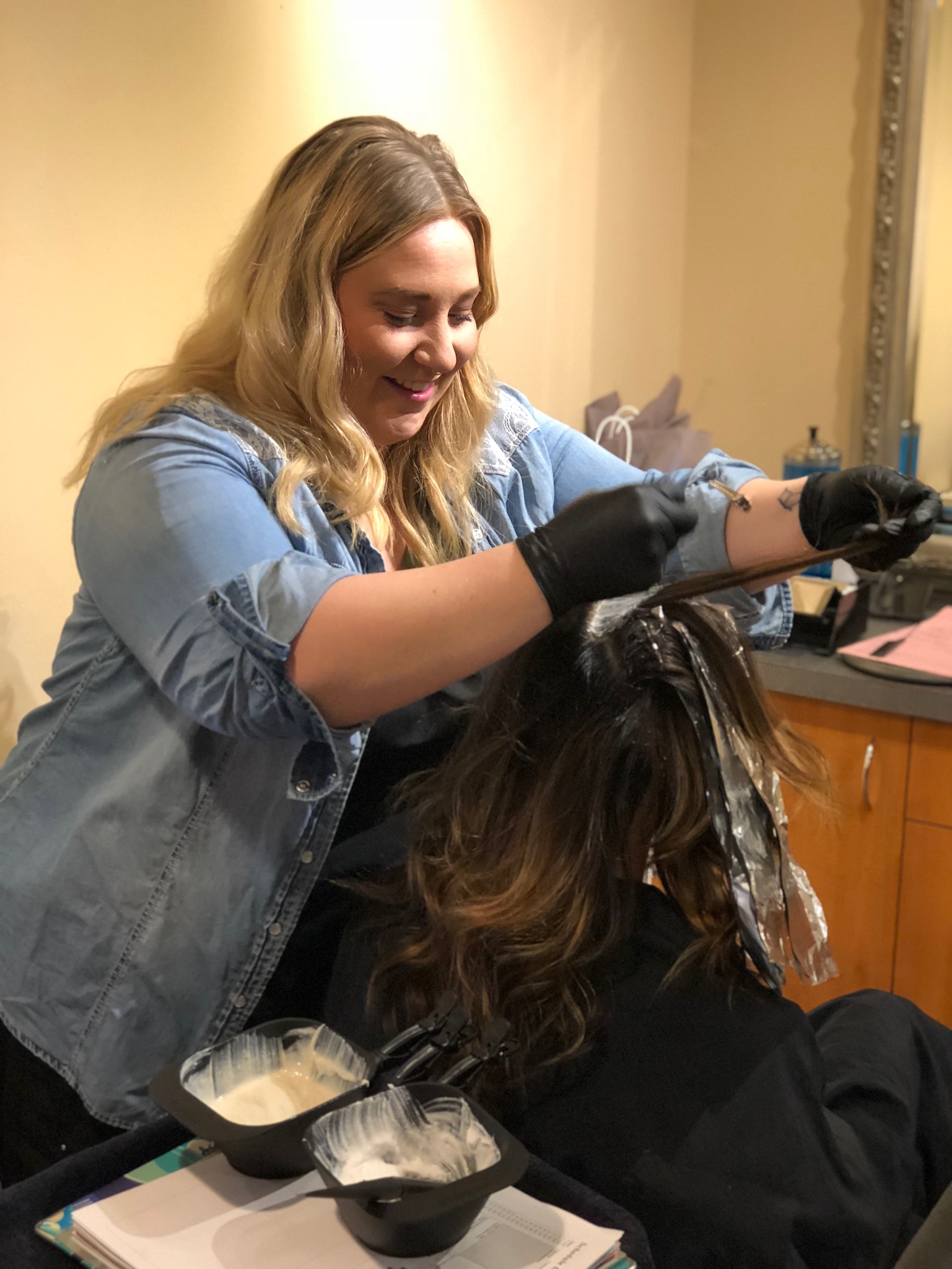 ---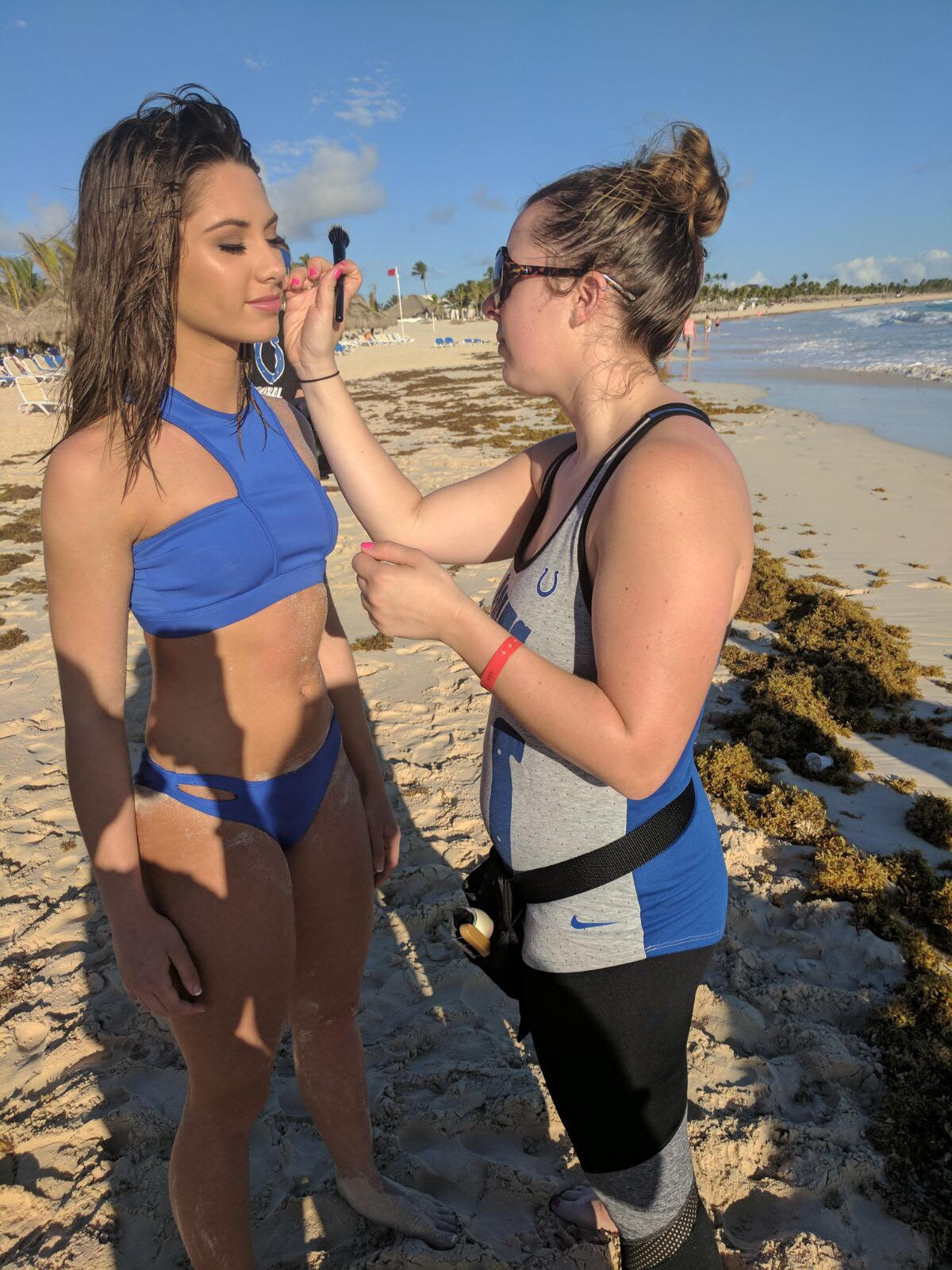 ---