The festivities have started… you're already rockin' around the Christmas tree, staging elves on shelves and jingling all. the. way. Less than three weeks until Christmas and it is crunch time.  And if you celebrate Hannukah, well then your holiday has already begun, and it's really now or never.
What we're trying to say is that there's merriment to be made, and the last thing you need is the stress of wrapping up, (or starting) your holiday shopping. Also yes, pun intended.
The best thing about gifting beauty, body and comfort products is that they're the gifts that keep on giving. Every time your giftee marvels at the shiny softness of their hair, they'll have you and your gift of Davines to thank. When she gets *so* many compliments on her flawless skin – hello, Comfort Zone! The Farmhouse Fresh products that keep away the dry, cracked hands and chapped lips all winter long – that's all you.
Most of these products last for months; that's so many months they'll be thankful for you and your impeccable gift giving skills! Plus, everyone already uses bath and body products, so you can rest assured it's a luxurious and thoughtful gift that's also useful. Bonus if you can replace their drug store brand with something quality that will blow their mind.
Here are our 2018 recommendations for the gifts they'll love, and actually use, all available at Tyler Mason:
For the lady of luxury:
Or man of luxury… it just didn't sound quite the same. That's because Ambre Blends products are unisex, and smell absolutely delightful on anyone and everyone. The natural oil perfume works with your body's own chemistry and pheromones to produce a unique scent all your own. Plus it's a local, boss lady run business, and we can fully get behind that.

Ambre Holiday Gift Sets (includes roll-on and Lip Remedy) – $63
Ambre Spritzer (for body and home) – $30
Both are available in classic Ambre and Ahnu fragrances

For the mature ones:
Men and women of a certain age know that professional skincare products are 1) worth the money, and 2) do what they say they will. Anyone who's now past puberty should be concerned about skin health – it's one of the most delicate, and also exposed, areas of your body. It's also one of the first areas that will show major signs of aging. Aging is great. Those laugh lines are the signs of a beautiful life you should wear with pride. But… it rarely hurts to moisturize more.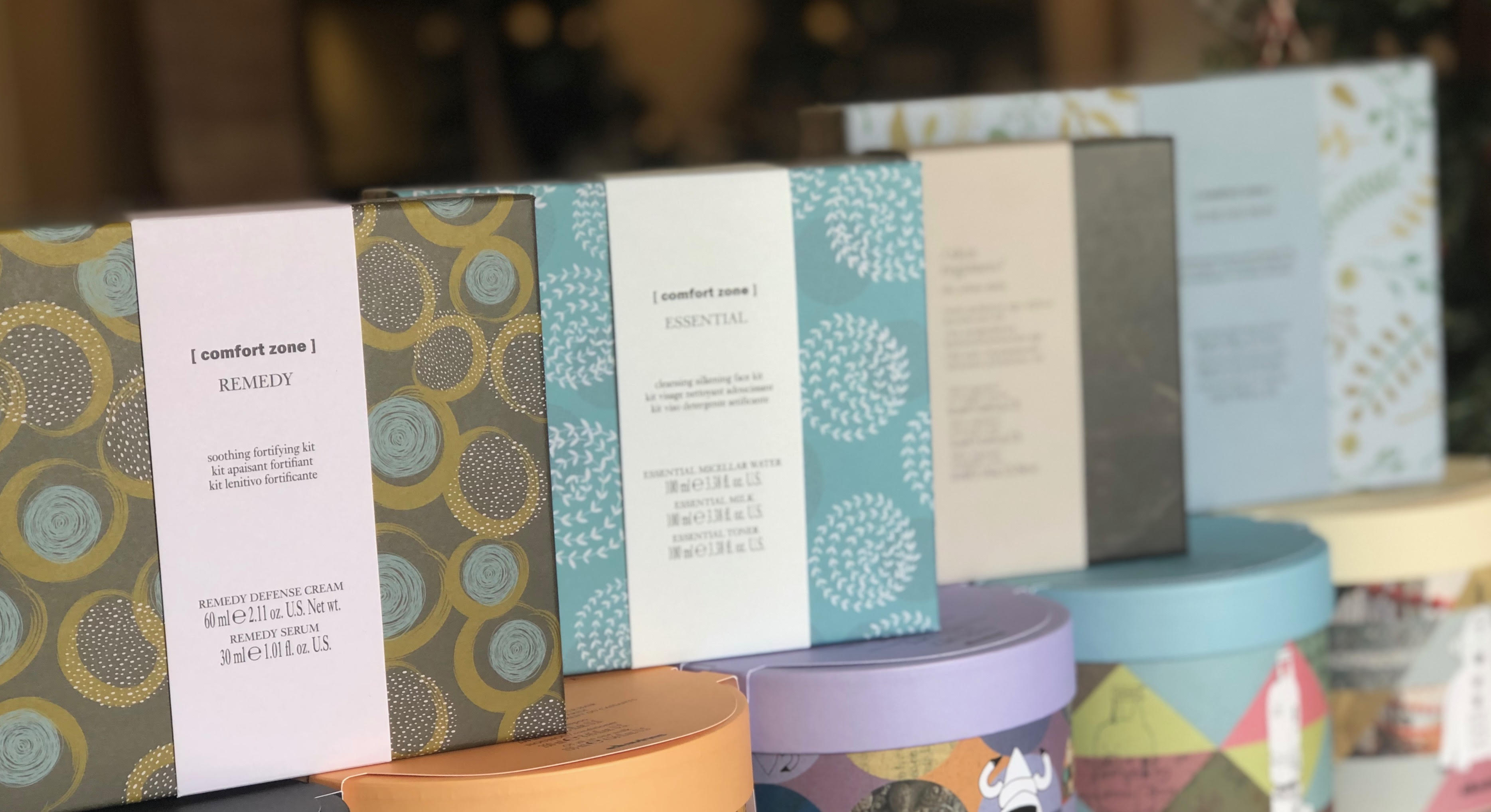 Essential Kit: includes Essential Micellar Water, Essential Milk, Essential Toner – $38 (savings of 25%)
Night & Day Kit: includes Hydramemory Cream, Renight Cream – $113 (savings of 25%)
Remedy Kit: includes Remedy Defense Cream, Remedy Serum – $119 (savings of 25%)
Sublime Skin Kit: includes Sublime Skin Rich Cream, Sublime Skin Lift Mask, Sublime Skin Eye Cream – $145 (savings of 50%)
THE URBAN DAILY Skin Regimen Kit: includes Tripeptide Cream, Microalgae Essence, Cleansing Cream (savings of 31%)
For the ones with great hair:
Or the ones who need great hair. Or love great hair. Or love natural products. Or have impeccable taste. Or value culture. Or like living on Earth.
Davines. We're talking about Davines. There isn't much else to say, besides that you and everyone you know should throw away any other hair products you have and give these eco-friendly, Italian products a try. You won't ever look back, we promise. And the greatest perk of all is the free product that comes in each holiday kit!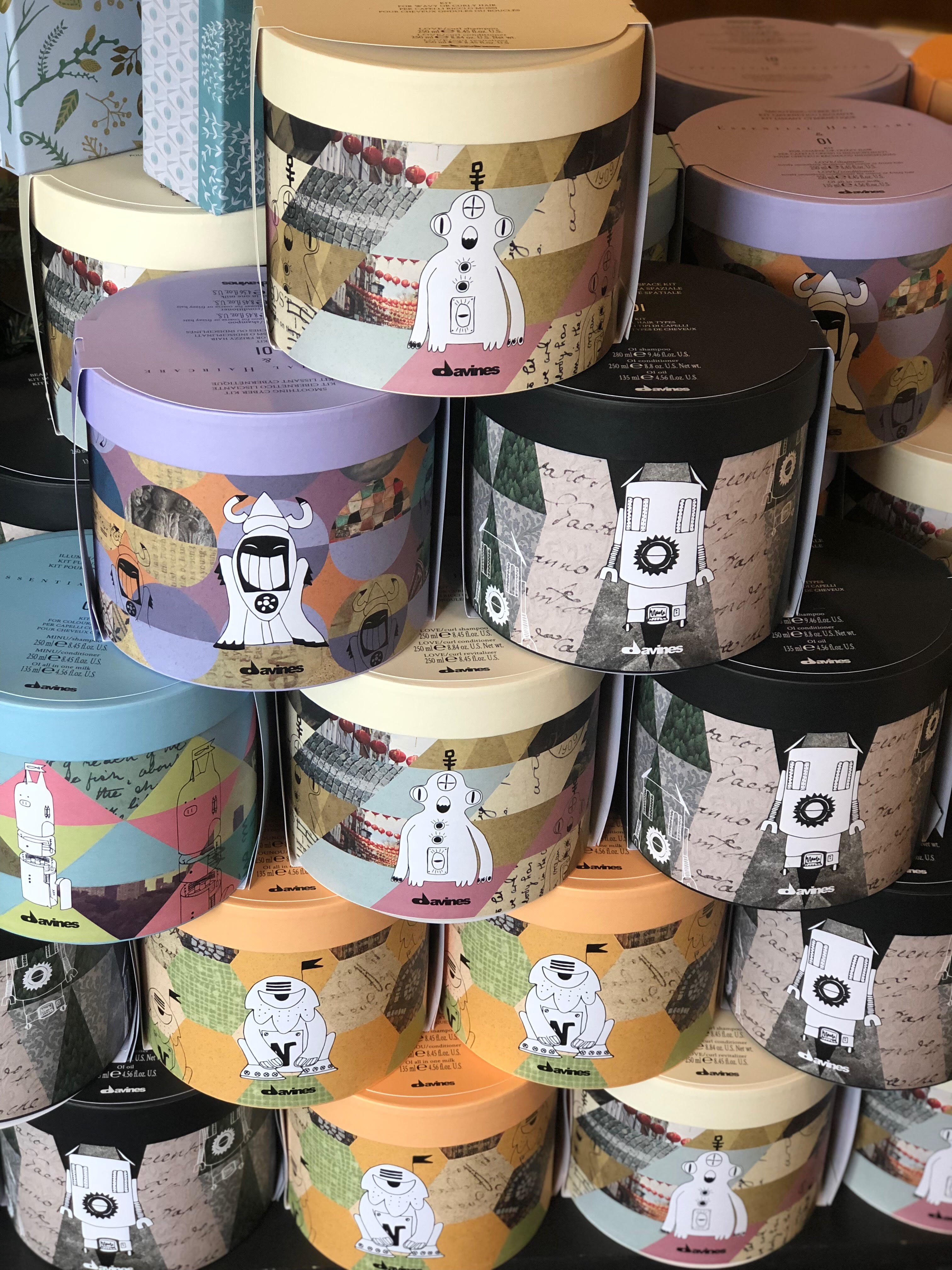 MINU: includes Minu Shampoo, Minu Conditioner, Oi All In One Milk (free) – $60
NOUNOU: includes NouNou Shampoo, NouNou Conditioner, Oi All In One Milk (free) – $60
LOVE SMOOTH: includes Love Smooth Shampoo, Love Smooth Conditioner, Oi All In One Milk (free) – $60
LOVE CURL: includes Love Curl Shampoo, Love Curl Conditioner Oi All In One Mil (free) – $60
OI: includes Oi Shampoo, Oi Conditioner, Oi Oil (free) – $69
For the masculine ones:
The masculine folks in our life deserve nice bath products, too! They just might not know, agree, or care. But you care about them, which is why they'll unwrap a product from our brand new men's line Depot, or a holiday gift set from those scumbag barbers at Reuzel. You might also appreciate the candle that comes with Reuzel's Sh*t, Shower and Shave Kit… enough said about that.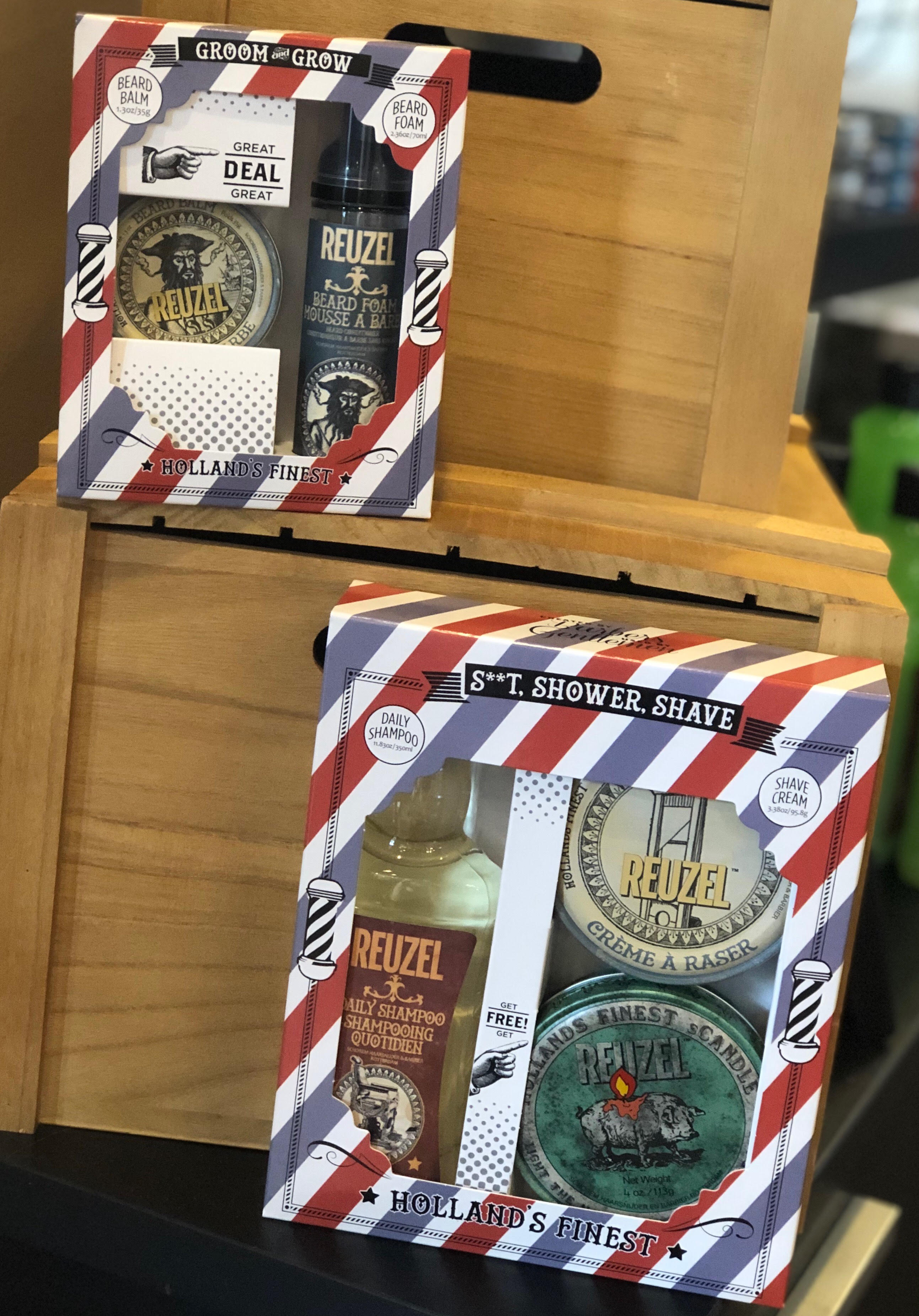 Groom and Grow Kit: includes Beard Balm and Beard Foam – $20 (savings of $9)
Sh*t, Shower Shave Kit: includes Daily Shampoo, Shave Cream and Reuzel Candle – $24.90 (save $20)
For the truly hydrated ones: 
We all know one. She has seven travel size lotions in her purse. He has chapstick for every room of the house. No matter where they are or what they're doing… They. Stay. Moisturized. They drink their water from a Bubba jug, and they deserve the hydrating quality of Farmhouse Fresh. To really impress this one, gift them a lip scrub. It's surprising how many people we encounter who don't exfoliate the dry skin from their lips. Try it once and you're hooked!

Blackberry Lip Kit Basket: includes Blackberry Wine Lip Polish and Blackberry Crush Hydrating Lip Balm – $30
Sugar Sugar Soft Skin Gift Set: includes Buttermilk Lavender Steeped Milk Lotion, Lavender Honey Whole Milk Soap and Fluffy Bunny Bath Fizzer – $36
Lavender Gift Set: includes Sweet Cream Fine Grain Body Scrub and Whoopie Cream Shea Butter – $30
For the YouTube makeup artist:
Makeup tutorials abound online, and a lot of them are actually really good. But the biggest misconception is that you can create these looks at home using average drugstore products. Let's just say, results may vary. This giftee will be over the moon to try out a rich brow or perfectly blended contour with a good quality brand. The Tyler Mason Cosmetics line was designed to give our guests an affordable way to access great makeup.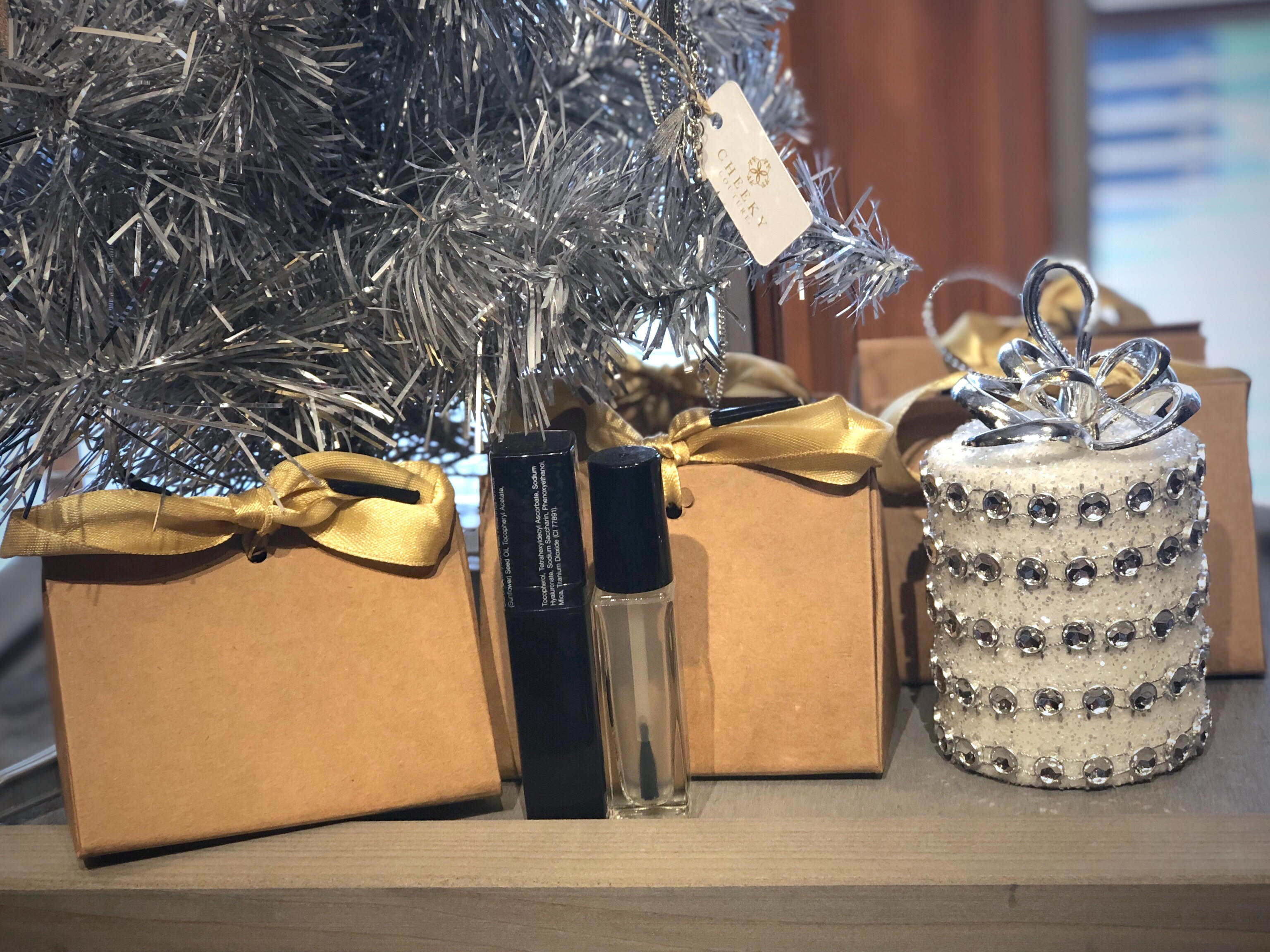 Night and Day Anti-Aging Lip Treatment Duo: includes Lip Lock and Lip Toxyl X3 – $25 (savings of $9)
Receive a free Comfort Zone Sheet Mask with a $50 TM Cosmetics purchase. ($20 value)
For the natural ones:
Crunchy moms, we're with you. Don't take offense – 99% of Tyler Mason staff self identify as a crunchy mom. We're all about that sustainable beauty life and we use Young Living all around the salon and in our own homes, so it's a compliment! Jokes aside, there are many, many kinds of people who use these natural oils in a variety of ways – to clean, promote health, disinfect, relax, soothe, relieve, and the list goes on and on. We carry a full range of oils and products for the essential oil diehard in your life (we all know one of these too.)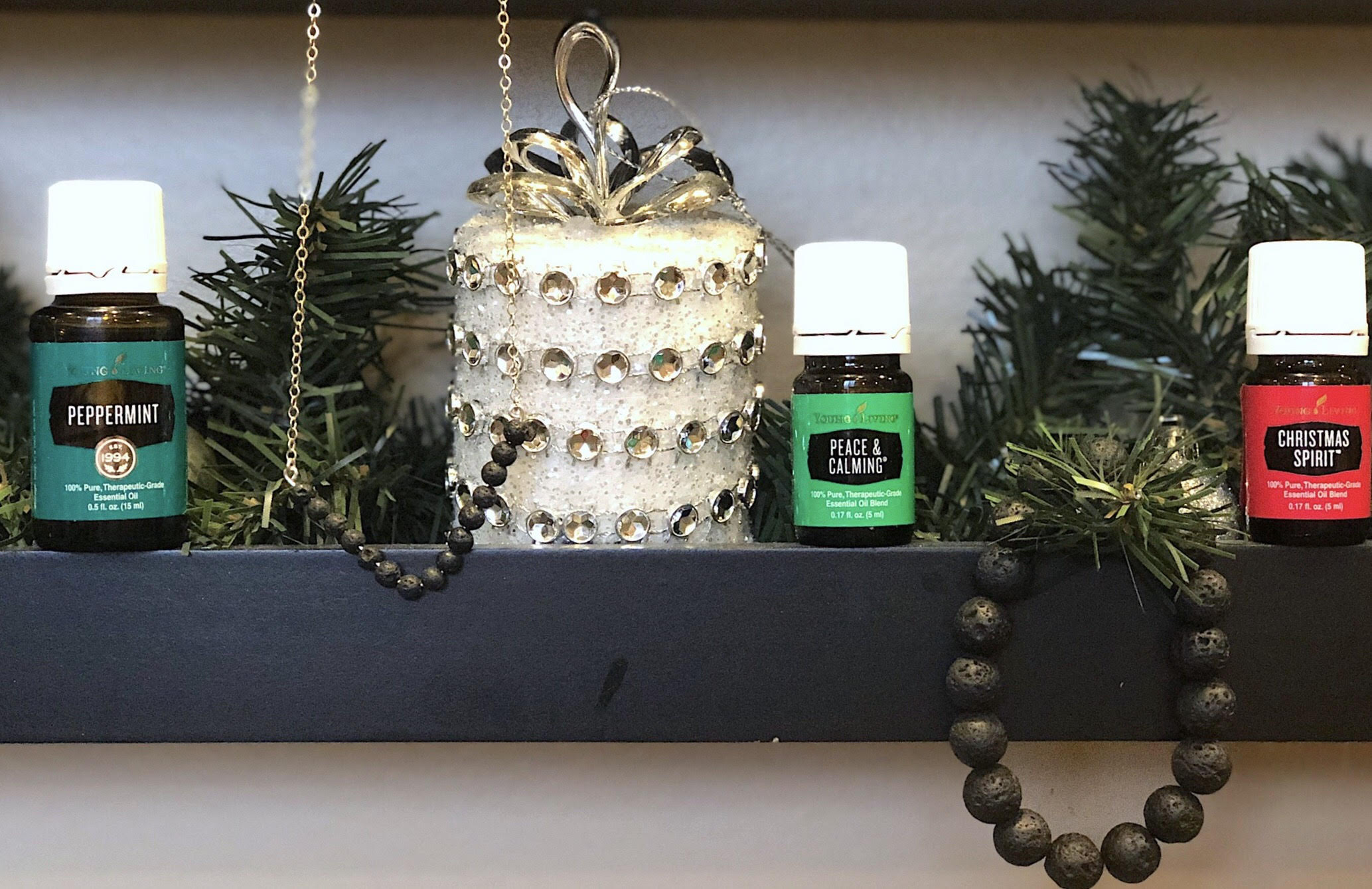 Oil Carrying Case and Small Lemon Vitality Oil Kit –  $29.50
Thieves Cleaning Gift Set: includes Thieves Oil, spray bottle and microfiber towel – $45
Purchase two Young Living oils and receive a free essential oil stone necklace or bracelet
For the darling ones:
OPI's much anticipated holiday collection theme for 2018 is Disney's The Nutcracker and the Four Realms! We think this is such a lovely and fitting theme, and the colors are so festive. The mini polishes make a great gift or stocking stuffer for a young little miss who's somewhere between Disney princesses and regular manicures. 🙂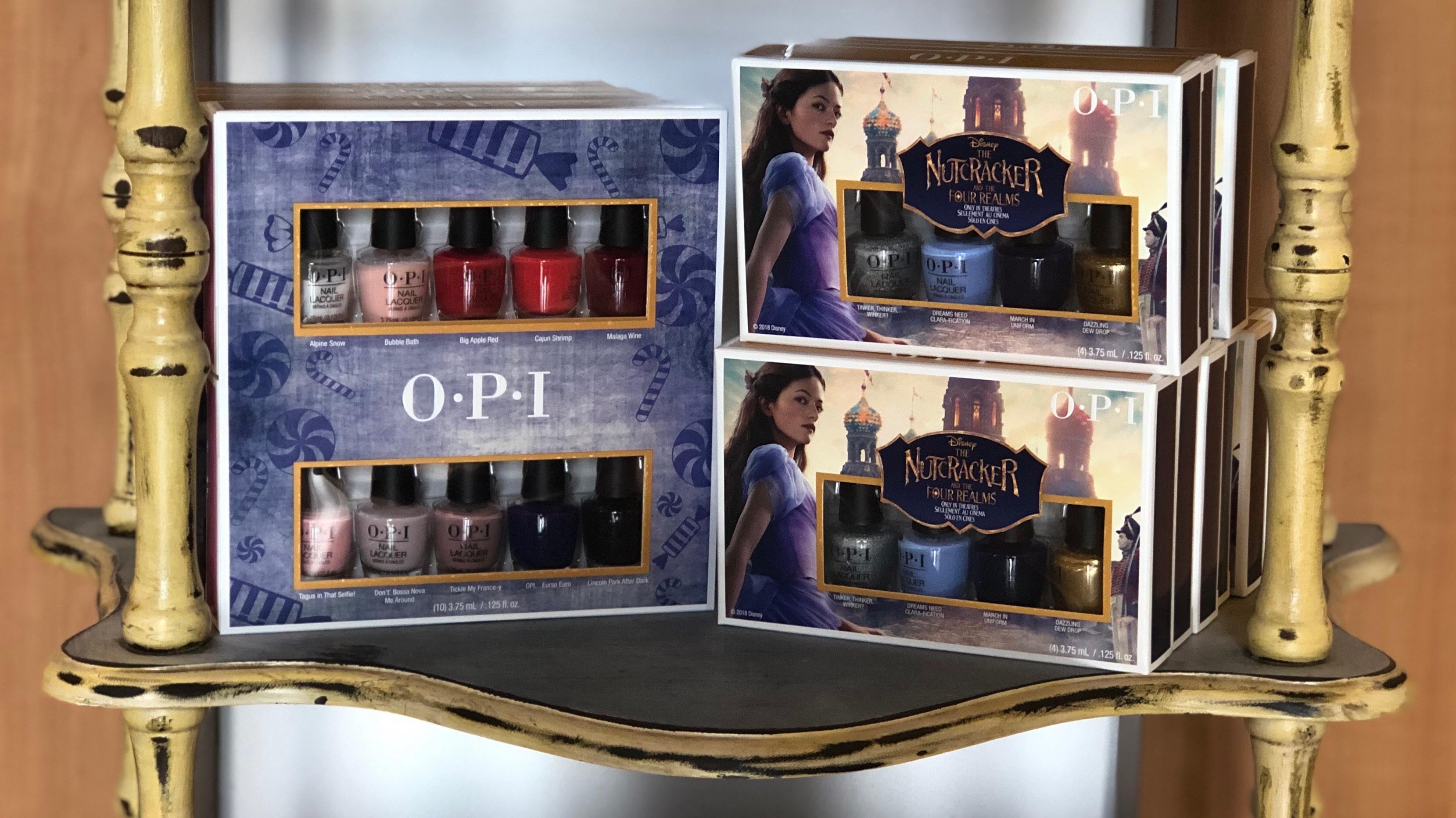 Nutcracker Mini 10-Pack – $29 (this pack features OPI's 10 best-selling colors of the year.)
Nutcracker Mini 4-pack – $15.95 (this pack features colors from OPI's Nutcracker collection.)
And for those who have everything and are impossible to buy for – we have another suggestion…