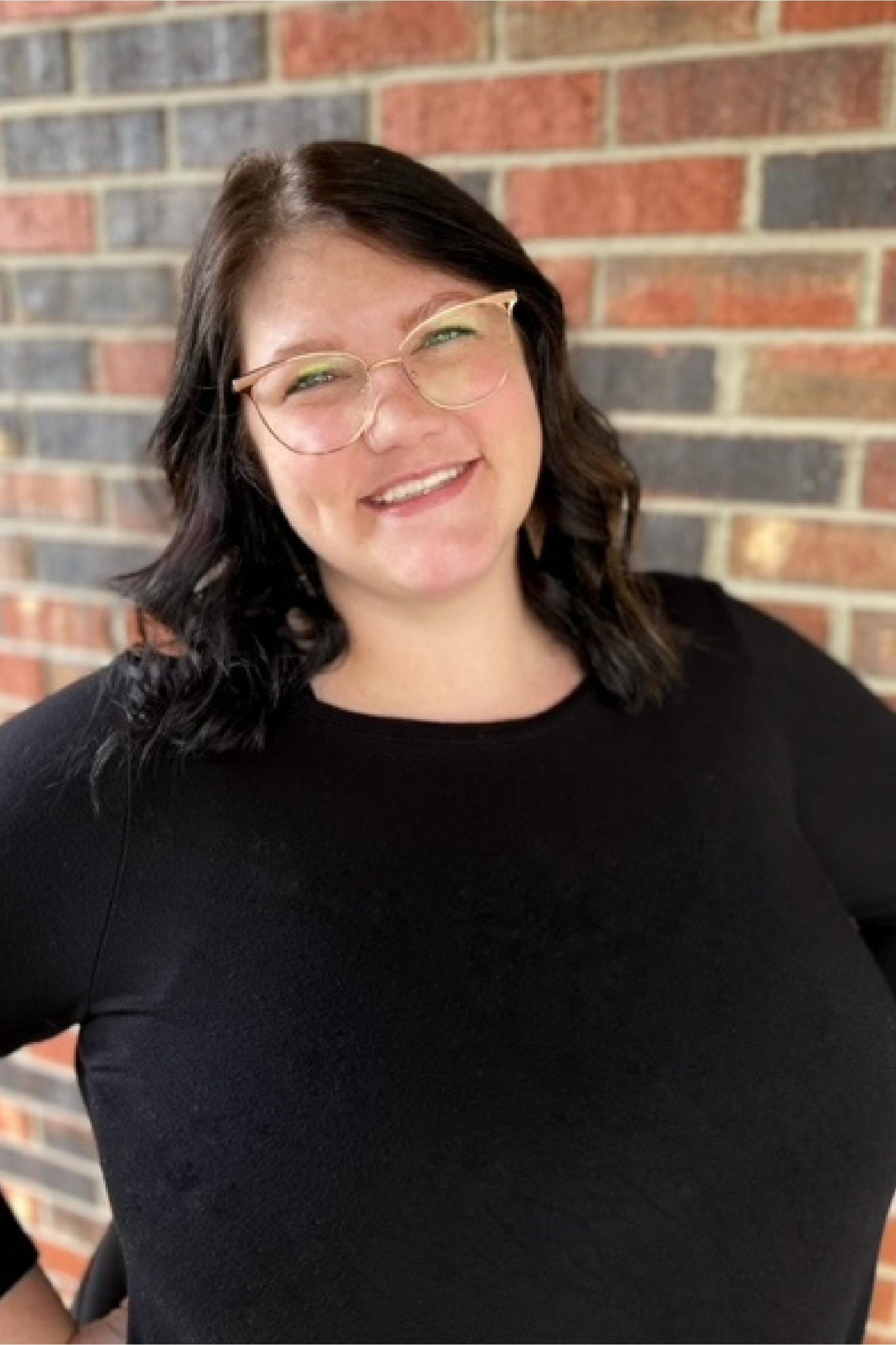 Emily E.
Master Stylist
Joined the TM family in 2013
Favorite Quote:
"Hearts are wild creatures. That's why our ribs are cages." – Morticia Adams
Education + Experience:
2012 Regency Beauty Institute graduate
Colts Cheerleaders pre-game hair and makeup
Davines World Wide Hair Tour/Los Angeles
Numerous continuing education classes in cutting, hair coloring and styling, and bridal classes
Specialties:
Bridal updos
Fantasy colors
Redheads
Short pixies and bobs
Go-to Products:
Davines Su line — smells good and protects hair color from UV rays
Schedule:
Monday 9a-5p
Tuesday 9a-9p
Wednesday 9a-5p
Thursday 9a-5p
Friday 9a-6p
A little about Emily E.:
Emily's out-of-the-box approach to hair color is nothing short of amazing. She loves to perform subtle changes as well as vibrant and energizing colors for guests who are ready for an edgier look. Emily explains, "I sought a career in the beauty industry because of the smiles that light up a guest's face when they love what they see and what they see is themselves. I want everyone to be happy and love themselves from the inside out."
When Emily isn't performing her color magic, she enjoys reading, traveling, loving all-things Disney, and being a dog mom.