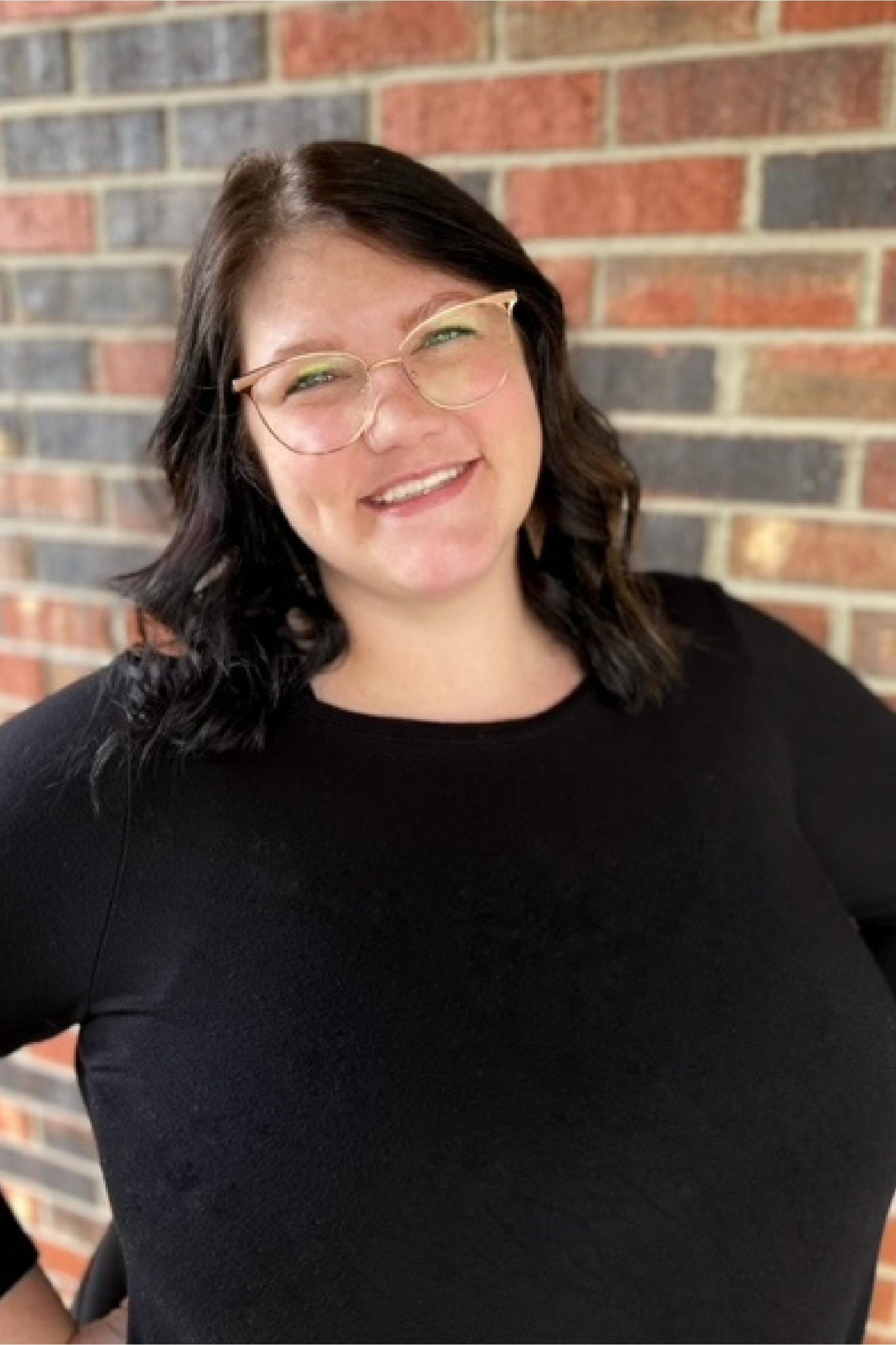 Emily E.
Master Stylist
Joined the TM family in 2013
Favorite Quote:
"Normal is an illusion. What is normal for the spider is chaos for the fly." – Morticia Adams
Education + Experience:
Colts Cheerleaders pre-game hair and makeup
Davines World Wide Hair Tour/Los Angeles
Numerous continuing education classes in cutting, hair coloring and styling, and bridal classes
Specialties:
Color
Corrective color
Fantasy color
Special occasion style
Short haircuts
Fine + thinning hair
Blowouts
Go-to Products:
Davines Volu Mist
Davines Blow Dry Primer
Davines Oi line
Davines Strong Hold Hairspray
Schedule:
Tuesday 1p-9p
Wednesday 9a-5p
Thursday 10a-6p
Friday 9a-6p
A little about Emily E.:
Emily's out-of-the-box approach to hair color is nothing short of amazing. She loves to perform subtle changes as well as vibrant and energizing colors for guests who are ready for an edgier look. Emily explains, "I sought a career in the beauty industry because of the smiles that light up a guest's face when they love what they see and what they see is themselves. I want everyone to be happy and love themselves from the inside out."
When Emily isn't performing her color magic, she enjoys reading and traveling.