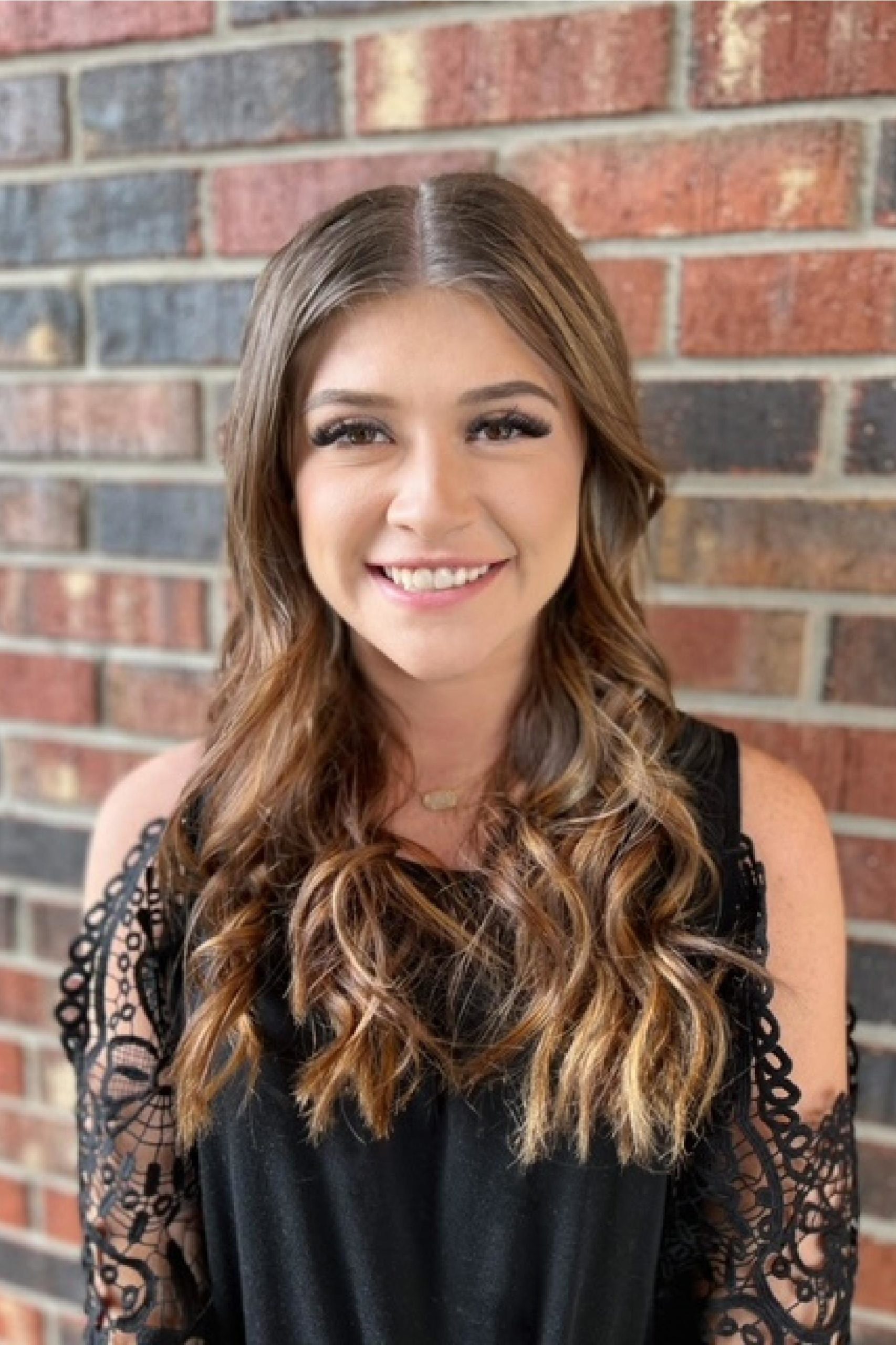 Jaidyn D.
level 2 stylist
Joined the TM family in 2020
Favorite Quote:
"If you don't like the road you're walking, start paving another one." — Dolly Parton
Education + Experience:
Graduate of Brownsburg High School
Graduate of PJ's Cosmetology School
Davines Hair Cutting Class
Davines Color Therapy Class
Colts Cheerleader Pre-Game Hair and Makeup
Specialties:
Blondes
Vivid Colors
Dimensional Coloring
Lived-in/Balayage looks
Go-to Products:
Davines Oi Oil and Oi Milk
Davines Dry Texturizing Spray
Heart of Glass Intense Treatment
Schedule:
Monday 1:15pm-9pm
Wednesday 1:15pm-9pm
Thursday 1:15pm-9pm
Friday 9am-6pm
Saturday 8am-3pm
A little about Jaidyn D.:
Jaidyn's outgoing and energetic personality will win you over immediately; her creativity and confidence shine in all of the services she performs as a hairstylist.  Jaidyn was a competitive cheerleader for more than 15 years and is a volunteer coach in her free time.  She has a huge heart for all animals, especially her dogs, Kinsley, Gryffin and Shadow, and her cat Vadar. She also enjoys crafts, painting, traveling, and spending time outdoors.  Jaidyn says she never saw herself as anything other than a Cosmetologist and is excited to share her passion with the staff and guests at Tyler Mason.