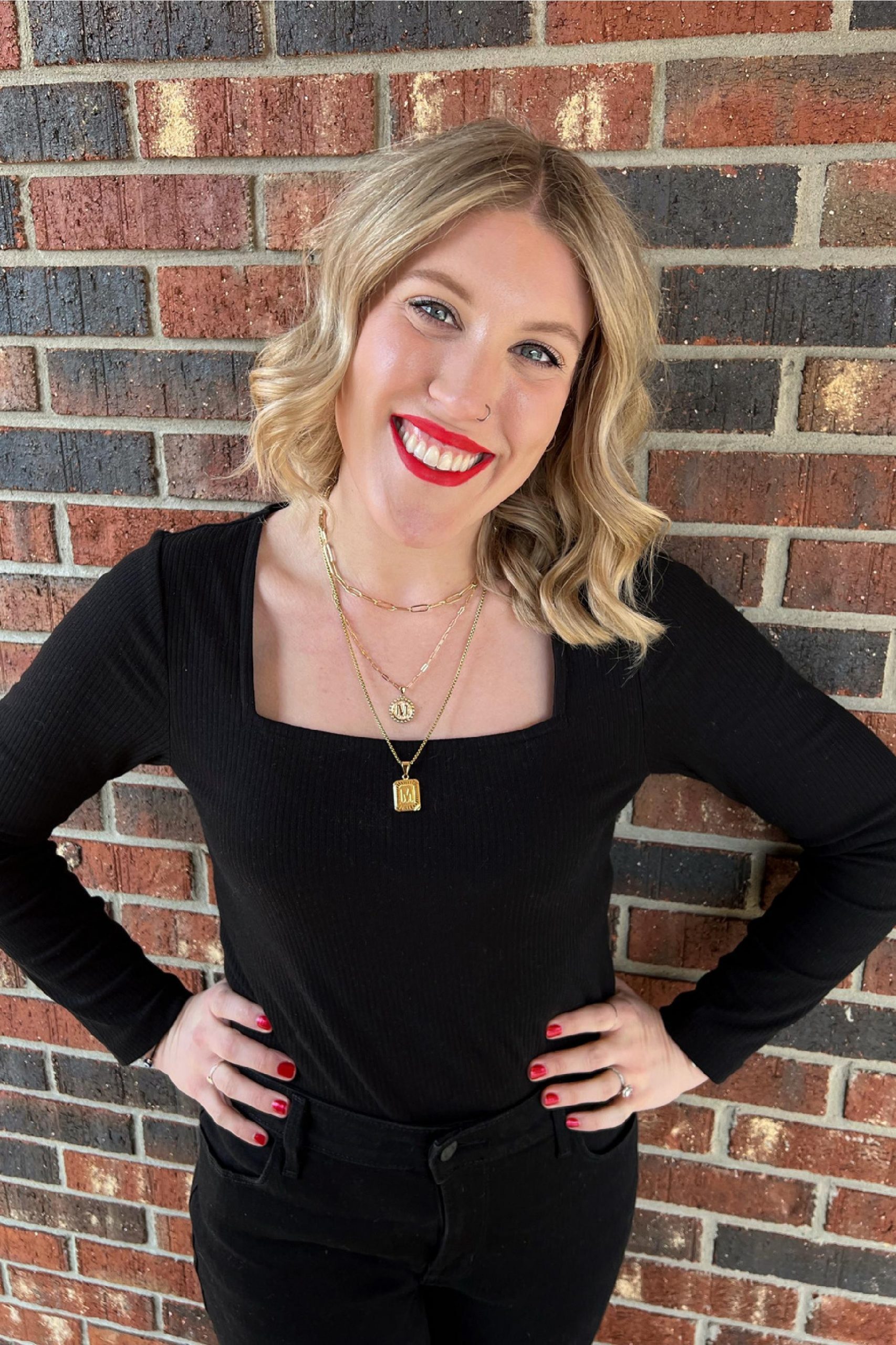 Mallorie S.
Marketing Director, Bridal Coordinator
Joined the TM family in 2014
Favorite Quote:
"Imagination is more important than knowledge. For knowledge is limited to all we now know and understand, while imagination embraces the entire world, and all there ever will be to know and understand." -Albert Einstein
Education + Experience:
Ben Davis High School
Bachelor of Fine Arts in Dance Performance – Ball State University
Specialties:
Making people smile
Serving others
Go-to Products:
Dry Texturizing Spray
Davines Solu Shampoo
Davines Oi Milk
Davines Oi Oil
Jane Iredale Pure Pressed Powder Foundation
Ambre Blends Perfume
A little about Mallorie S.:
Mallorie was literally "raised" at Tyler Mason, spending the first six months of her life in a pack and play in her mom's office (owner, Tammie Baker). After college graduation, she learned the salon business while working at our front desk where her infectious, bubbly personality welcomed guests. She then worked her way into the marketing department and now leads the front desk as Director of Guest Services & Bridal Coordinatior.
Mallorie spends her precious downtime taking voice lessons, singing on the Worship Team at Chapel Rock Christian Church, volunteering at Heaven After Hell Animal Rescue and going to the gym.  During the holiday season she performs with the Indianapolis Symphony Orchestra in AEL's Yuletide Celebration! She also loves snuggles with her two pit bulls Leo and Liz, and spending time with her new husband, Abe.