It's four days into 2019 and… light jacket weather?
If you're having trouble adjusting to these wild weather swings, know that your skin is too. If you've been with us long, you know how important it is to switch up your warm and cold weather skincare routine; but what can you do during this transitional time?
"Give your skin extra TLC, and pay attention to what it's telling you," says Lori Rundle, Tyler Mason esthetician of 18 years. "Splurge on a really nice moisturizer or do a lip masque to give your skin some extra attention. Know the products in your bathroom inside and out too, so you can easily spot treat areas that are too dry, too oily or extra sensitive."
So, how well do you know your products? Are you squeezing every last bit of potential out of that not-so-cheap jar of moisturizer? Are you using your toner in the most effective way possible?
If you use our recommended line Comfort Zone, then we can help answer those questions for you. We asked our other esthetician, Lauren, to share some of her favorite pro-tips, tricks and life hacks for her favorite CZ products.
"Hi, I'm Lauren!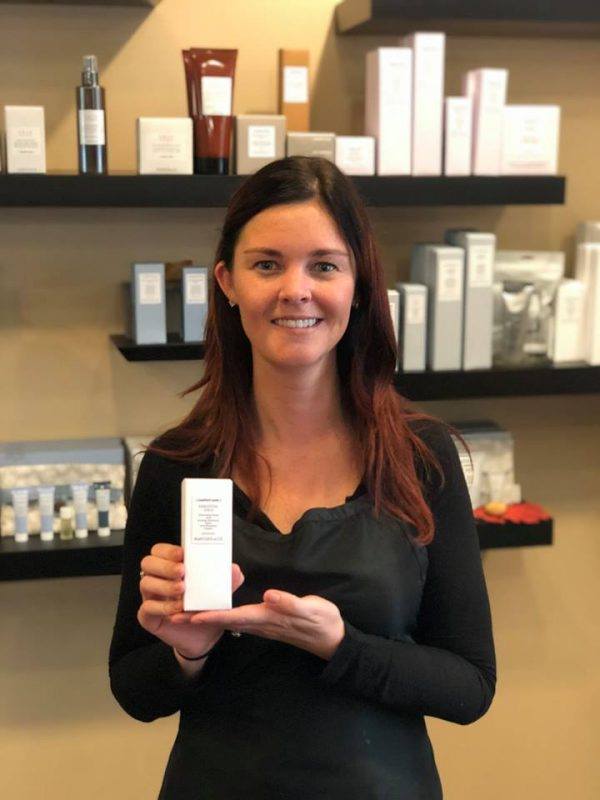 I've been an esthetician at Tyler Mason for about two years, and I'm *obsessed* with all things skincare. I'm a huge proponent of the idea that your skin will only be as good as the products you put on it. I fell head over heels for Comfort Zone when I was introduced to the line here, and I've picked up some good tips and tricks along the way that I'd love to share!
Essential Micellar Water can be used for a quick "on-the-go" cleanser and makeup remover when you're feeling too oily or grungy. Simply soak cotton or gauze in the Micellar Water and store in a ziplock bag. It travels great and the best part… there's no need to rinse off!
Remedy Toner can be used throughout the day to freshen skin. Spritz the toner under or over makeup as many times as needed. It's especially great after air travel, harsh winds, or sun exposure.
Body Stategist Oil is highly moisturizing but extremely sensitive. Basically, an oxymoron in a bottle. It can prevent and treat stretch marks and it's safe to use while pregnant and breastfeeding. You can even use it on babies with sensitive, dry skin! Slather it on and have no fear of repercussions.
Hydramemory Eye Gel can be stored in the fridge for an extra boost in the morning if you're feeling too dry, puffy, or have dark circles. All eye creams are also effective on the lip area to prevent and treat wrinkles. If regular chapstick doesn't cut it in cold weather, give your eye cream a try.
I hope these tips are helpful and we're always available to answer any product questions you may have. Hope to see you soon!"