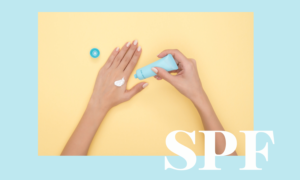 The big picture: Sunscreen is an important part of a complete sun protection strategy. But sunscreen alone isn't enough to keep you safe in the sun.
When used as directed, sunscreen is proven to:
Decrease your risk of skin cancers and skin precancers. Regular daily use of SPF 15 sunscreen can reduce your risk of developing squamous cell carcinoma (SCC) by about 40 percent, and lower your melanoma risk by 50 percent.
Help prevent premature skin aging caused by the sun, including wrinkles, sagging and age spots.
This information is from the Skin Cancer Foundation. To learn more about the importance of SPF, click here.